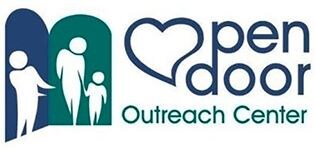 January 11, 2019
Dear Szott Toyota,
Thank you for your gracious sponsorship of local families this Christmas. They were delighted with the wonderful gifts you provided. These families were truly overwhelmed by your generosity and kindness. They have been struggling and were worried about how they would provide a Christmas for their kids.
Open Door also appreciates your generosity and support. We're thrilled to connect generous folks like you with our clients in need. Everyone benefits-especially our families. Passing out the lovely gifts that were generously donated was heartwarming and all were received with sincere appreciation.
On behalf of the Board, Staff and Volunteers at Open Door, we thank you again for generously sponsoring a family this Christmas. We look forward for the coming year, continuing to serve our community by alleviating hunger, and help our impoverished Lakes Area neighbors with the varied and unique challenges they face on a daily basis.
Blessings!
| | |
| --- | --- |
| Karen Myers | Carrie L. Ortiz |
| Executive Director | Client Services Manager |