Battery Service and Replacement at Szott M-59 Toyota in Waterford, MI
In order for your Toyota model to perform to its peak potential, a strong battery is essential. Over time, any vehicle's battery will become subject to gradual wear and tear, making it necessary to schedule regular battery inspections and occasional replacements. At Szott M-59 Toyota in Waterford, MI, our expert service technicians are well-equipped to provide high-quality battery service for any Toyota model. With years of experience and advanced equipment/technology, our team is here to make sure you are back on the road quickly and efficiently.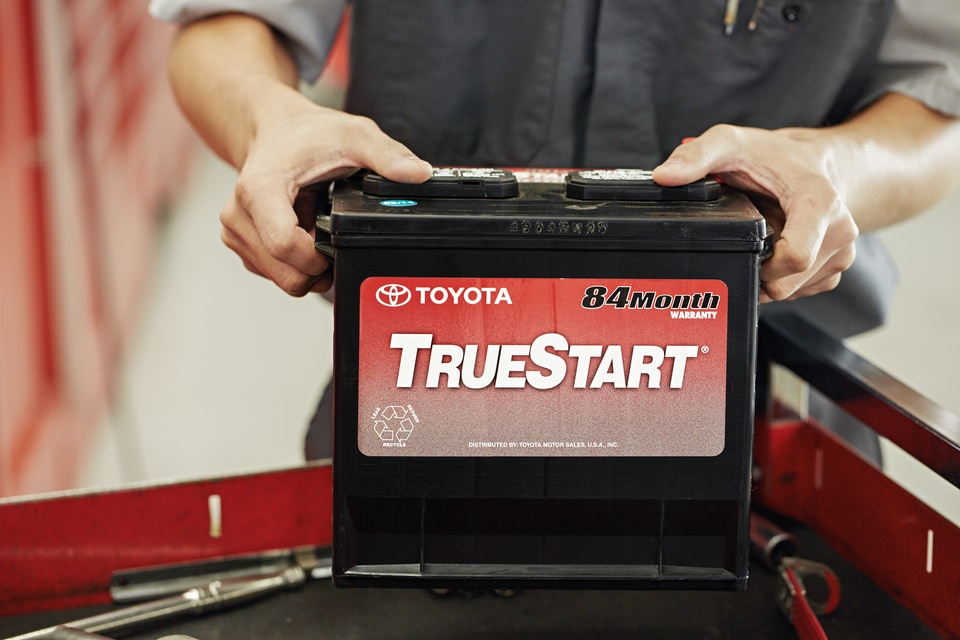 How to Tell if Your Vehicle's Battery Requires Service
One of the most common signs of a worn battery is having issues starting your vehicle. If your Toyota does not start or takes longer than usual to startup, you may be dealing with a depleted or worn battery. Another telltale sign is dim lights, as your battery supplies power to all electrical components of your vehicle. Any dim or less functional lighting may indicate battery issues. Most service technicians advise battery replacement every four to five years, depending on the level of use and conditions.
Do I Need to Replace My Toyota's Battery?
If you notice any or all of the above signs, it may be time to replace your vehicle's battery. This will increase your vehicle's performance, help you maintain your vehicle's health, and keep you going for the long-term. Our technicians are here to help, and we will make sure to test your battery before and after installation to ensure functionality. You deserve to feel confident in your Toyota, and our technicians are here to make sure you leave with peace of mind.
Visit Szott M-59 Toyota in Waterford, MI Today!
Visit our website today to schedule a service appointment or contact our team at any time! We are looking forward to working on your Toyota model using OEM parts; we are confident you will be thrilled with the quality of our service process. Stop by today, and we will get started!
HOURS
Monday

7:30am-7:00pm

Tuesday

7:30am-6:00pm

Wednesday

7:30am-6:00pm

Thursday

7:30am-7:00pm

Friday

7:30am-6:00pm

Saturday

8:00am-3:00pm

Sunday

Closed