Toyota Tire Service Center
Few components have a significant an impact on ride quality, performance, and safety as tires. All of the effort your car puts into moving and stopping ends up going through the rubber on your wheels. Without the right maintenance, your tires can wear out more quickly than they ought to, leaving your car's comfort and stability compromised.
That's where Szott M-59 Toyota comes in. Our tire service center near Waterford and Bloomfield, MI is dedicated to services that help improve tire longevity and performance.
Tire Services in Waterford
We offer a wide range of helpful tire services. Staying on top of each one can help you get more from each set you purchase.
Drivers in Waterford, MI, can put a great many miles on their Toyota cars, trucks, and SUVs. Both highway and street driving can wear down the tires. Age and weather conditions also affect treads and more. If you want assistance with tire service, the technicians at Szott M-59 Toyota can help.
Let Our Techs Inspect Your Tires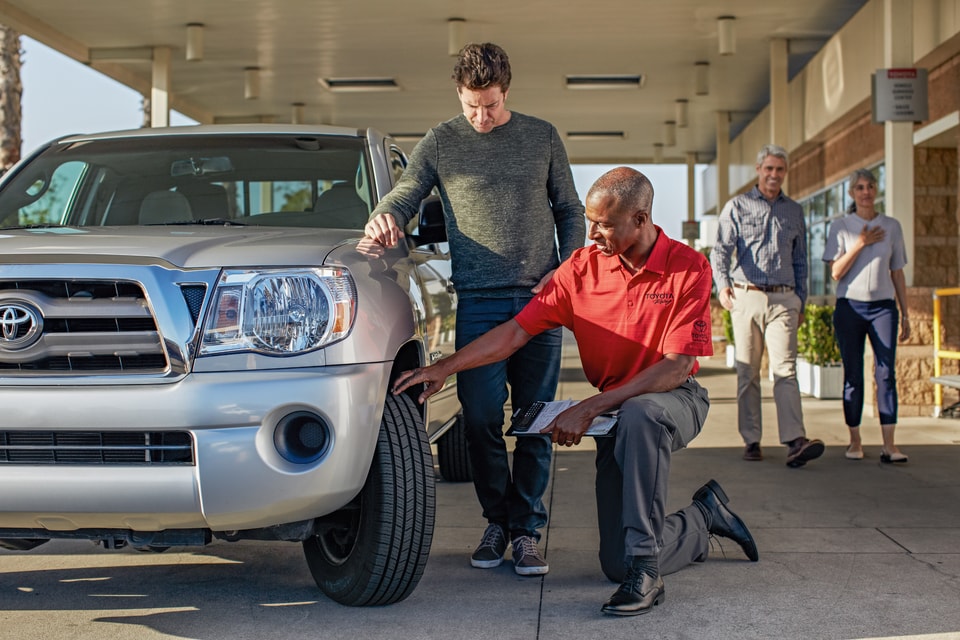 Essential tire inspections involve checking the air pressure and examining tread levels. Looking for sidewall cracks, or tire bulges and blisters further helps the cause of making sure the drivers know the condition of their tires. Often, drivers ask technicians to check the tires when they get an oil change. Sometimes you can't wait, though. Drivers who notice something wrong with their tires should have them checked without delay.
Wheel Balance
It's not always a guarantee that car wheels will be perfectly balanced. Imbalanced wheels can cause uncomfortable vibrations and accelerated tire wear. Our team has the means to detect and correct wheel imbalances.
Wheel Alignment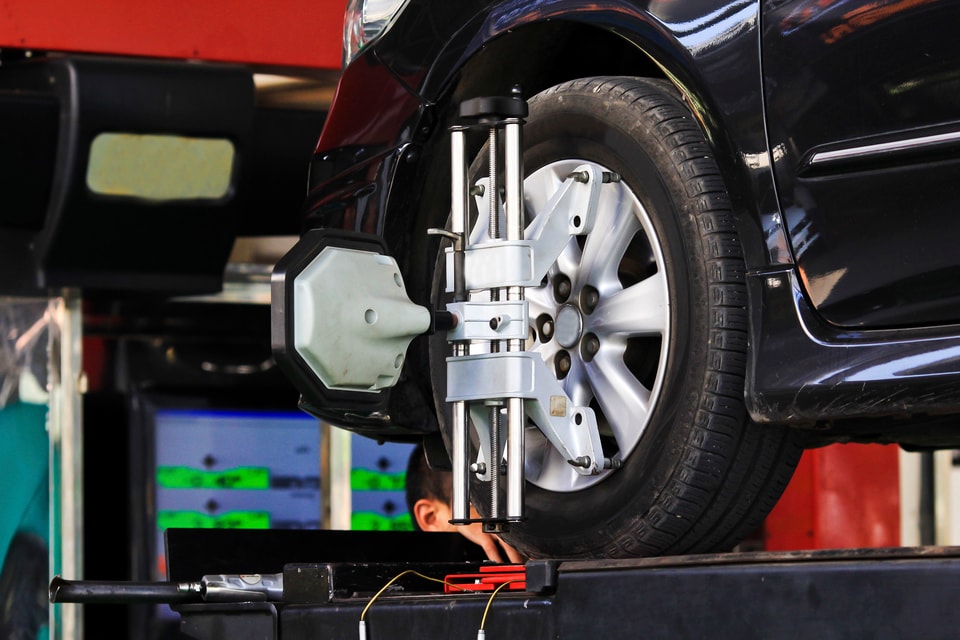 When a wheel is out of alignment, it isn't turning straight and true. If a tire turns askew, it can chew up a tire much faster. We use special tools to make sure you wheels are aligned correctly so your tires can last longer.
How might my vehicle benefit from a wheel alignment?
With properly aligned wheels, tires meet the road at the correct angles. Correct alignment enhances safety, driving control, and fuel economy. Expect better tire life, too.
How can I tell if my car might need an alignment?
A car may pull sharply in one direction, the steering wheel may vibrate or appear crooked, and tire wear patterns look uneven. Don't ignore slight pulls in any direction, either.
Tire Rotations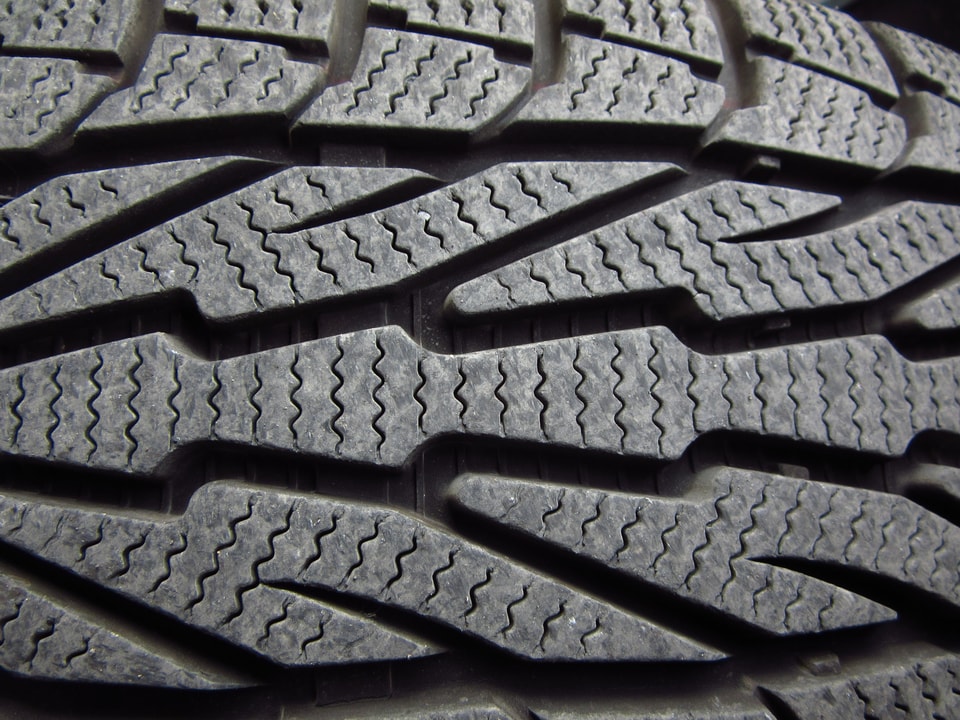 Different locations can cause different wear patterns on tires. For example, tires on front wheels will wear differently than tires on back wheels. Tire rotations are designed to spread out these varying wear patterns more evenly. The long-term result is longer-lasting tires.
What's the importance of maintaining regular tire rotations?
Routine tire rotations help cut down on uneven tread wear. Even front and back tire wear contributes to a better, safer ride. Tire lifespan may increase, too.
How often should my vehicle's tires get rotated?
Rotating the tires should take place every 3,000 to 5,000-miles. Often, drivers rotate their tires during an oil change.
Tire Changeover & Replacement
Of course, when it comes time for your vehicle's seasonal tire change, the pros at Szott M-59 Toyota are here to mount & balance your winter or summer tires. If you find your tires have developed wear and lost traction, keep in mind that we sell new tires. Our tire store offers a great selection of summer tires, winter tires, and all-season tire options from a selection of the most popular brands around. Plus our service experts can recommend which set of tires will be best for your Toyota model.
How does Szott M-59 Toyota help with new tire sales?
At some point, the tires wear out, and new ones must go on the car. Choosing the best new tires can require some consideration. Speak with a service tech about the best tires to buy for the vehicle. Use, budget, and other factors come into play.
Installing the tires requires skill. At our dealership, the team can handle removing old tires, installing/mounting new ones, and balancing the new tires.
And maybe you need a full-sized spare tire to go in the trunk. A donut tire may not be sufficient. Why not ask the Waterford, MI, service team to help you choose a full-size spare.
Why come to Szott M-59 Toyota for tire sales and service?
Our trained technicians perform this type of work regularly, and Toyotas are our specialty. Please schedule an appointment at our Waterford, MI, location today.
Schedule Tire Service at Szott 59 Toyota
Ready for your next tire rotation or wheel alignment? Contact us to schedule your next service appointment at our service center near Rochester, MI and Farmington. We can pencil you into a time slot and help you set up a long-term tire care plan.
Other Things To Keep In Mind
---
Air Pressure
Maintaining the recommended level of air pressure in your tires not only puts less strain on your engine and other related components, but it also preserves the life of your tires. Most importantly, it allows them to provide your vehicle with the best level of performance possible. That means you get to enjoy a more exciting and smooth ride. Regardless of each tire's physical condition, improper air pressure will cause it to miss the mark on performance -- or even damage the tire.

There are a few different ways your tires' air pressure levels can change. Even something as simple as the outside temperature can affect tire pressure. As the weather cools, air contracts and reduces pressure (and vice versa). So you'll want to check the air pressure routinely.
Tire Pressure and Fuel Economy
According to the Unites States Department of Energy, properly inflated tires can return an additional 3.3 percent to your vehicle's current fuel economy rating. But when your tires aren't properly inflated, your vehicle's engine and related components have to work harder to get you to your destination. This will cause a noticeable dip in your Toyota's fuel economy. And inclement weather or adverse driving conditions only make the problem worse. To get the best fuel economy from your Toyota, be sure to check the recommended PSI that's found inside the driver's door jam instead of the number found on the side of your tire. Or, just bring it to Szott M59 Toyota, and we'll take care of it for you.
Balance and Alignment
Similar to how certain parts of your shoes wear depending on how you walk, certain parts of your tires can wear more quickly based on how your vehicle drives. The easiest and most effective way to prevent uneven wear is to have your tires balanced and aligned regularly. Although the science and technology of tire manufacturing has advanced over the years, resulting in a reduced need to have these services performed more frequently, it's not something you want to forget about. If you'd like to make sure your tires don't have any necessary wear and tear, be sure to stop by Szott M59 Toyota for an inspection.