Used Toyota 4Runner in Waterford, MI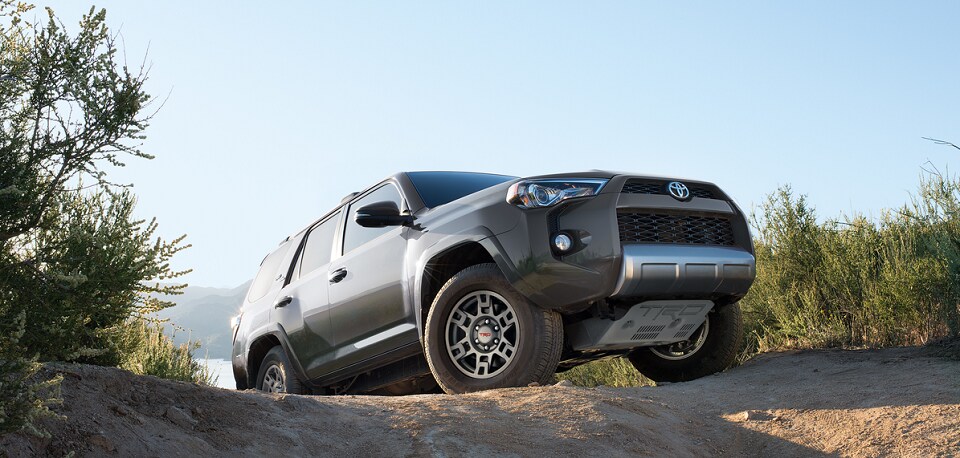 Shop Used Toyota 4Runner Inventory
in Waterford, MI
Your Next Used Toyota 4Runner Is Here at Szott M-59 Toyota
Toyota is one of the best brands on the automotive market regarding reliability, but they also have lots of variety and some beautiful models you would love to drive around town. This includes the 4Runner, an SUV that can come with lots of bells and whistles and provides lots of cargo room for families or individuals. At Szott M-59 Toyota in Waterford, we have a selection of used 4Runner Toyota models on our lot near Detroit to show you. Take this as a personal invitation to shop online for a 4Runner or stop by our local Waterford Toyota dealership. Our sales representatives are available to hear you out so that they can learn more about your wants and needs. They can also show you all of the quality options that you can consider.
Why So Many Choose a Toyota
Beyond having a great reliability rating, Toyota vehicles offer lots in terms of safety and comfort. For instance, Toyota has a safety package called the Safety Sense, which comes on many late-year models, including the 4Runner. This package includes a lane-departure alert system and radar cruise control. You can also look at the spacious interiors and quality materials used in the 4Runner. For instance, you have the option of getting leather, ventilated seats.
Why People Choose the 4Runner
Buying a 4Runner is a top choice for many consumers because this model has seating for up to five people, making it an ideal option for drivers with families. This model is also the right choice when you want a vehicle that you can take off-road because it's a truck chassis, which is the classic option for SUVs. You'll also be impressed that there are eight configurations that this model comes in, and there's close to 90 cubic feet of cargo room with the seating area. Plus, with all of the safety, reliability, and comfort features that come on all Toyota models, you'll be completely excited to learn more about this top model.
Should You Choose Used?
Many Bloomfield, MI customers ponder this question when starting the auto shopping process, and many people settle on getting a used Toyota because there are many positives to doing so. Beyond having the ability to save yourself thousands of dollars on the purchase compared to the MSRP of a new 4Runner, you'll also get to trim down the amount you pay for insurance, interest on the loan, and sales taxes when you save on the sticker price. You get all of this with a used vehicle, but because Toyota vehicles are made to last with quality parts and smart construction, you can be certain that you'll get to drive for a long time before you need to invest in repairs outside of regular maintenance even when you buy used.
Meet Us at Szott M-59 Toyota in Waterford Soon
Getting a quality used Toyota 4Runner is going to be a fun experience when you visit us at Szott M-59 Toyota in Waterford. It's a simple way of helping us show you the Toyota inventory we have available and letting us help you find the 4Runner that will fit in with your lifestyle and budget. Whether you're in Rochester, MI or Farmington, contact us today!
**Pricing does not include tax, title, license, or a $260 documentation fee.