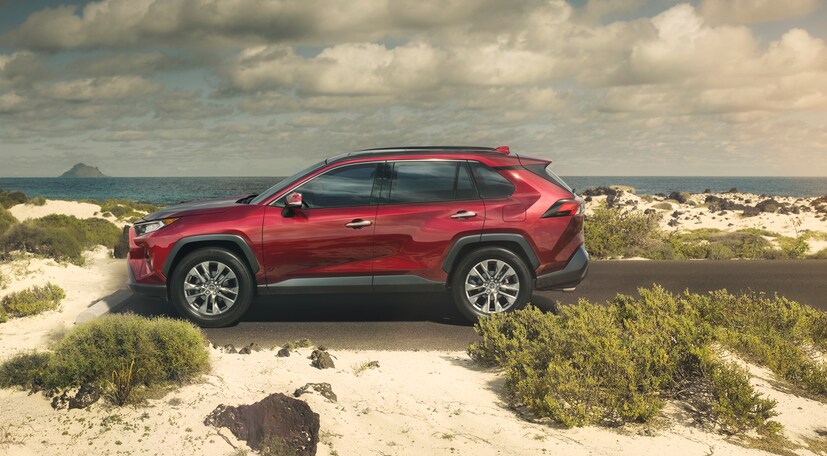 Shop Used Toyota RAV4 Inventory
in Waterford, MI

Standout Used RAV4 Options Await at Szott M-59 Toyota
Among the many quality vehicles that Toyota produces, the RAV4 continues to make an impression. We see it everyday here in our Waterford, MI showroom serving Detroit. There's always people who gravitate toward the RAV4 because of its size, versatility and style, features and options. If you want to experience the RAV4 but also want to save, you're covered thanks to our collection of used RAV4 vehicles here at Szott M-59 Toyota. We're sure there's one for you here so you can get a standout RAV4 at a standout price.
Explore Our Used RAV4 Lineup
We have many different options in our used RAV4 inventory. Across the board you'll find various model years, different trim levels, colors, mileage and features. Each one has plenty of different variables as more recent model year used RAV4s offer those in Bloomfield, Rochester, and Farmington, MI a chance to get recent technology including connective features and safety onboard. There's also options that have mileage on them, but given the quality of the RAV4 and their durability, you can count on plenty of standout driving for you. Whichever used RAV4 you choose, you'll be able to save off the cost of buying new, and are getting a versatile, five-passenger crossover that has been counted on for years by people of all different lifestyles to get them where they need to be from daily commutes, to dropping the kids off at school, vacation road trips and much more.
We're confident that no matter which one of our used RAV4 options you choose, you'll find the right balance of a vehicle you want, and get quality financing with car loan options for your RAV4 in the process thanks to our team who helps you from start to finish.
Come Visit Szott M-59 Toyota Today
If you're ready to learn more and would like to explore your choices when it comes to used RAV4 vehicles, contact us today and we'd be happy to get started with you!
HOURS
Monday

9:00am-7:30pm

Tuesday

7:30am-6:00pm

Wednesday

7:30am-6:00pm

Thursday

9:00am-7:30pm

Friday

7:30am-6:00pm

Saturday

8:00am-3:00pm

Sunday

Closed