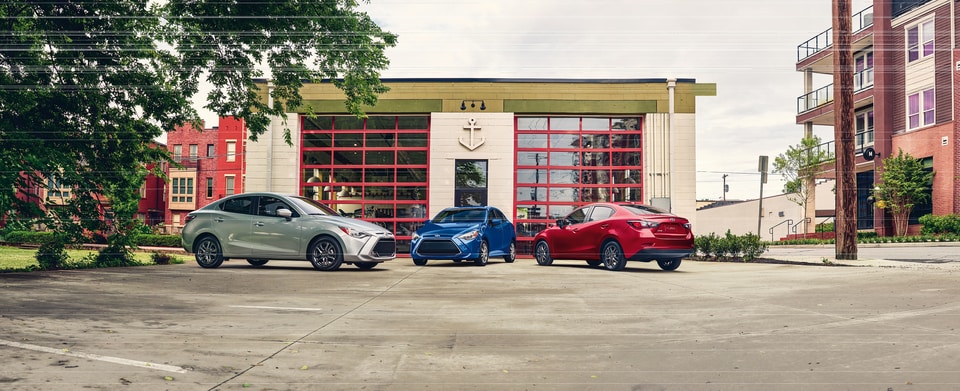 Shop Used Toyota Vehicles For Sale
in Metro Detroit
Check Out Our Used Toyota Inventory Today
Our used Toyota inventory near Detroit is extensive to ensure you have a large selection of options of reliable models when you're ready to purchase a used vehicle. Our inventory of used cars, trucks, & SUVs near Detroit is always changing to ensure you can have access to different options at any time. Our Waterford Toyota dealership is a leader in the industry because we only sell quality and reliable vehicles to our loyal customers from Farmington, Bloomfield, & Rochester. You don't have to worry about investing in something you are not happy with and can look forward to owning a car that still looks and drives like new while getting around the Detroit area.

Used Toyota Trucks for Sale near Detroit

We have a variety of used Toyota trucks for sale near Rochester, MI, to ensure you can drive something that packs plenty of power under the hood. Our used Toyota trucks have heavy payload capacities and towing capabilities. You can drive something that maintains its speed up steep inclines and is easy to maneuver to ensure you remain in control of the vehicle.
Whether you need a used truck for personal or professional purposes, we're confident we have what you need at Szott M-59 Toyota in Waterford. You can tell us what you want in your used truck to ensure we can pair you with a few of our recommendations.
The top Toyota truck models at our location include the used Toyota Tundra and the used Toyota Tacoma. Both models have large stances and alloy wheels.
Used Toyota SUVs for Sale near Detroit

We have a variety of used Toyota SUVs for sale when you're looking for a family car or want something with plenty of space in the cabin. Our Toyota SUVs have a lot of ground clearance and can tackle challenges on and off the road. Our used Toyota SUVs also come with plenty of advanced safety features and tech tools to ensure you can feel fully accommodated while spending time in the cabin. You can look forward to shopping for a used SUV that is available at a great price to ensure you get a good deal on your next ride.
The top SUVs available include the used Toyota Sequoia, used Toyota RAV4, used Toyota 4Runner, and used Toyota Highlander.
Used Toyota Sedans/Cars for Sale near Detroit

We have a variety of used Toyota sedans and cars for sale when you need a reliable commuter car or a used vehicle for your teen driver. These used Toyota cars run well and can outlast other types of car brands on the road. You can test drive any of the used sedans we have available to ensure you can check out the impressive performance while sitting behind the wheel. Our knowledgeable team of experts will provide you with additional information about each model to make it easier to make your selection.
Many of our used cars are still in great shape on the interior and exterior. You can enjoy driving off with something that is comfortable to drive and features plenty of bells and whistles. The top used Toyota sedans we offer include the used Toyota Camry, used Toyota Corolla, and used Toyota Avalon.
Used Toyota Hybrids for Sale near Detroit

If you're looking to save more to get around, you can opt for a used Toyota Hybrid. Our Toyota hybrids include the used Toyota Prius, used Toyota Venza, and used Toyota RAV4 Prime. You can drive something that is advanced and has a quick charge with a longer range than some of its top rivals on the market. The hybrid models operate reliably and can allow you to save money on the cost of fuel. You also have the option of charging the vehicles at public charging stations or at your residence.
Test Drive Inquiries
* Indicates a required field
HOURS
Monday

9:00am-7:30pm

Tuesday

7:30am-6:00pm

Wednesday

7:30am-6:00pm

Thursday

9:00am-7:30pm

Friday

7:30am-6:00pm

Saturday

8:00am-3:00pm

Sunday

Closed